Investment News & Opportunity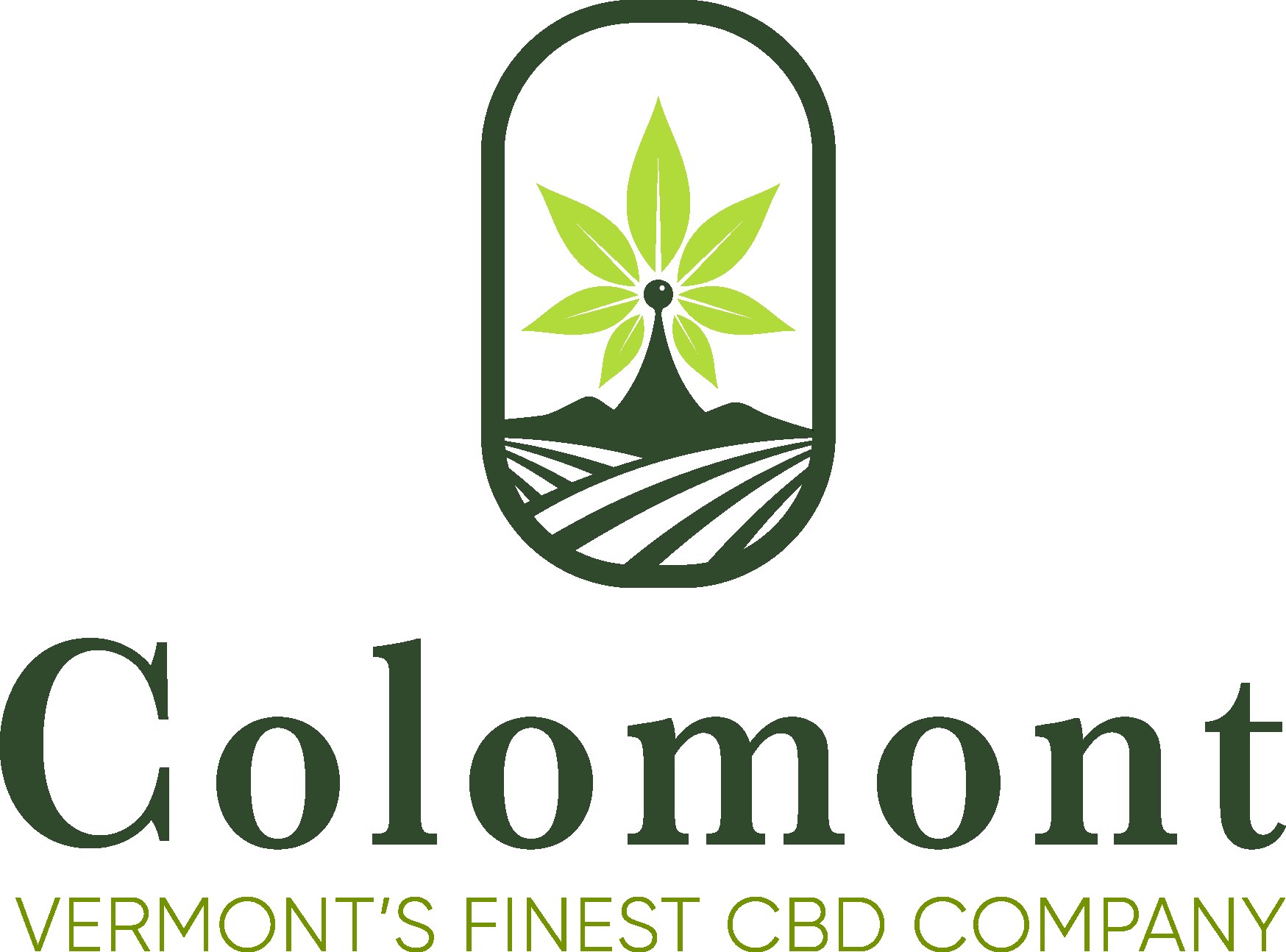 Colomont, Inc. is a "C" Corporation registered and legally doing business in the State of Vermont since 2015.
Colomont is currently offering Shares in the Corporation at $0.25 Per Share. Colomont reserves the right to end this offer at anytime*
To purchase shares of Colomont, at $0.25 per Share, and join and support our fast paced team, make out a check or money order to:
Colomont, Inc.
Send the check or money order to:
Colomont, Inc.
P.O. Box 4625
Burlington, VT 05406

We pride ourselves on our attention to detail. Now is the time to join our team and grow with us. For more information about joining our team please email us at careers@colomont.com. We look forward to a bright future with you!

Farm Location - Fairfax, VT
As we enter the 2020 hemp growing season, Colomont has already undergone a period of exceptional growth, internally and externally. We have assembled a group of exceptional people who each brings different talents to the table - and the fields - forming a formidable team committed to - and able to manage - continued growth.

Last year, our farmers harvested about 100 acres - this year it will be many times that. Our farmers see the value in high-quality hemp farming from an economic and an ecological perspective and we are proud to support their efforts.

By sourcing our hemp locally, we know we are growing hemp from superior 'mother' plants in some of the finest soils and that translates into a world-class product. All of our farmers are knowledgable in growing hemp. They take great care in growing and harvesting quality hemp that will produce even greater quality products. Each batch of hemp is hand picked to ensure great care and quality. From there, all of our products go under a strict analysis before they are ready for use.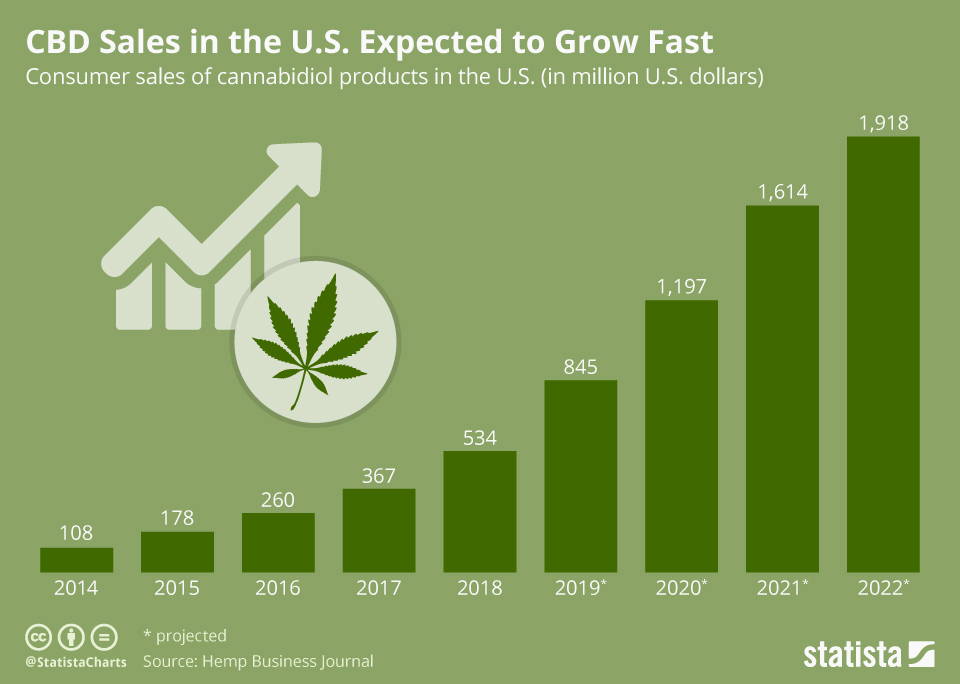 - CBD is an emerging health product derived from a cannabis compound, that is gaining unprecedented rapid mainstream consumer adoption.

- Why Colomont CBD? Quality will win consumers unlike most CBD companies, we sell both full-spectrum and isolate products. All of our products are grown in beautiful Vermont soil for the highest quality cannabinoids on the market.
Appealing to a Wide demographic
CBD is one of the fastest growing products in the estimated nearly $200 billion global health supplement industry by 2025. In the US, the 2018 Farm Bill removed hemp-produced CBD from the controlled substances list creating opportunity for a whole generation of new health products, creating an opportunity for Colomont.

Colomont no longer issues tangible paper certificates but acknowledges purchases electronically and all purchases are recorded in the Corporate Ledger. Colomont remains a Private Company, incorporated in Vermont and intends to distribute a portion of any profits to shareholders through dividend checks as directed by the Board of Directors. From time to time Colomont may offer to purchase Shares back at a price set by the Board of Directors but the Shareholders are not obligated in any way, shape or form to accept the offer. Shares are passed on to legal heirs in the event of a Shareholder passing. Individuals and/or businesses may purchase Shares and "Gift" the Shares to children, grandchildren, etc.
At a Board Of Directors Meeting in early August, 2019, Colomont's Shares were being offered at $2.00 per Share and an 8 for 1 Stock Split was approved by the Board Of Directors re-offering Shares at $0.25 per Share. For every Share purchased prior, a Shareholder received eight Shares.
Colomont indoor grows expanded to a 5,000 sq. ft. facility and cloning operations commenced. Colomont Laboratory produced dozens of CBD products and began selling wholesale to retailers. Colomont planted dozens of acres of high content CBD plants. Colomont planted a dozen acres of industrial hemp for fiber, plastic and hempcrete construction research.

Colomont changed its corporate structure and registered as a "C" Corporation creating 25,000,000 Shares and set a price at $0.25 per Share in April of 2018. Investment was risky as hemp was still illegal by Federal law but legal under Vermont law. Colomont successfully grew and harvested about 85 acres of high content CBD cannabis and 15 acres of a less expensive industrial hemp. With the passage of the Farm Act, hemp became legal across the United States and much of the risk was removed from investing.
Colomont began selling Shares at $1.00 Per Share in November 2018.

Colomont leased farmland and grew dozens of acres of high content CBD. Colomont began processing its own CBD products. Colomont's products grew rapidly in popularity and many users claimed relief from many ailments including arthritis, anxiety, sleeplessness, psoriasis and general aches and pains.

Colomont began indoor grows in basements, garages and greenhouses around Vermont. Colomont partnered with local farmers to expand hemp growing. Colomont harvested thousands of plants and produced CBD capsules which were given and sold to a hundred people in Franklin County.

Colomont, LLC is registered with the Secretary of State in Vermont. Colomont germinates and planted CBD seeds in Chittenden County, Franklin County, and Grand Isle, Vermont. Colomont opened communication with the University of Vermont Hemp Department and exchanged data jointly.

Christopher Santee heads to Colorado on a Hemp & CBD Fact Finding Tour. Combining the beginning of Colorado and the ending of Vermont, Colomont is born to bring the knowledge of the cannabis world to the fertile soils of Vermont.